Meet the Team at LiveWell Health and Wellness
Get to Know Us
---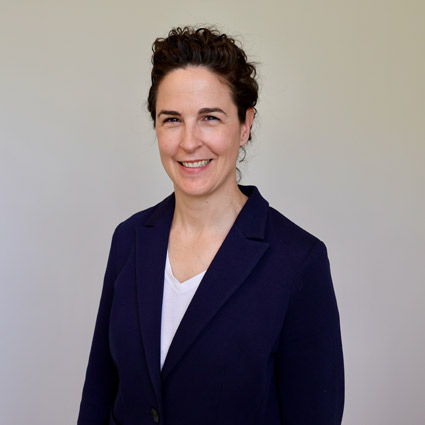 Katharine Liberatore, BSc., D.O.M.P,
Osteopathic Therapist
Katharine has been involved with the Canadian College of Osteopathy (CCO) since beginning her career in the field. She served as a teaching assistant, and in 2005 became a member of its academic council. She has been a clinic supervisor since 2009, and a thesis supervisor since 2006.
Education and Affiliations
Katherine received her B.Sc. in physiology from the University of Toronto in 1997. She went on to the Canadian College of Osteopathy, earning her D.O.M.P. in 2005. She is also a member of the Ontario Association of Osteopathic Manual Practitioners.
How We Help
Katharine is skilled in many areas, with her primary specializations in concussions and minor head and/or neck injuries, headaches, and migraines. She also works with shoulder, wrist, hand, and foot pain. She's here to help relieve your pain, allowing you to live your best life.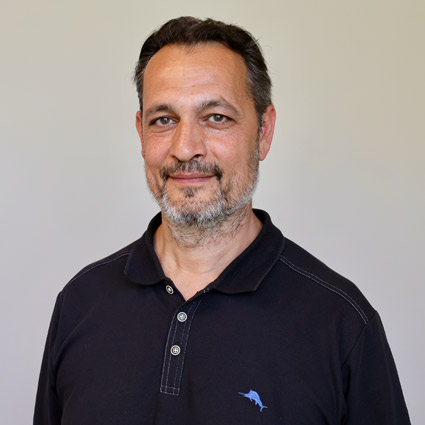 Ted Piliouras, M.,
OMSC—Osteopathic Therapist
Ted is a classically trained Osteopathic Manual Practitioner, a graduate of the Canadian Academy of Osteopathy (CAO), and a member of the Ontario Association of Osteopathic Manual Practitioners (OAO) since 2018. Prior to his osteopathic studies, Ted was a licensed acupuncturist and Shiatsu massage therapist, and has a keen interest in other healing modalities.
Ted's approach to osteopathy is constantly evolving, but at the heart of it, he trusts the body's innate ability to heal itself when health obstacles are removed.


Alicia Grant
Osteopathic Therapist
Alicia Grant earned a diploma in osteopathy from the Swiss International College of Osteopathy and a BFA honours degree in dance from York University.
Alicia has over 14 years of experience working as a professional contemporary dancer and choreographer in Toronto, Canada, and Berlin, Germany. Her background in dance and osteopathy has provided her with a strong academic and experiential understanding of the interconnectedness of all systems of the body. Alicia is dedicated to connecting people with their innate ability for self-healing and self-regulation through osteopathy and movement.
Within the global approach of osteopathy, she can help with both acute and chronic conditions. In particular, she has a special interest in sports injuries and sinus problems. As an osteopathic manual practitioner, Alicia aims to provide a supportive space for clients to explore their health and vitality at their own pace.
Alicia is a member of the Ontario Association of Osteopathic Manual Practitioners.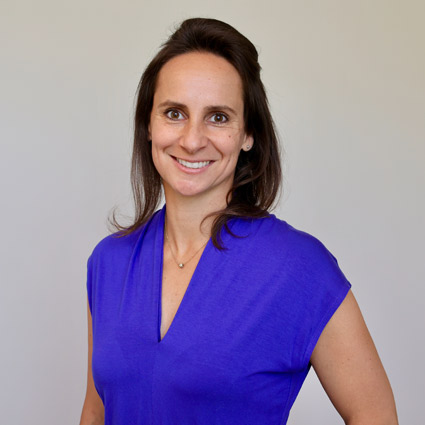 Dr. Natasha Vani, MSc,
ND—Naturopathic Doctor
Dr. Natasha Vani ND is a Board-certified Doctor of Naturopathic Medicine. Dr. Vani has a
passion for empowering people to take charge of their health and gain insight into their behavior and motivation to change. Her goal is to address the root cause of disease, and reunite clients with their physical, mental, and spiritual well-being.
Dr. Vani started her career as an Athletic Therapist, Exercise Physiologist, Personal Trainer, and Strength and Conditioning coach. She integrates her sports medicine background into her eclectic practice, including targeting many general health conditions. Key areas include weight loss, pain reduction, digestive concerns, women's health, and stress and anxiety management.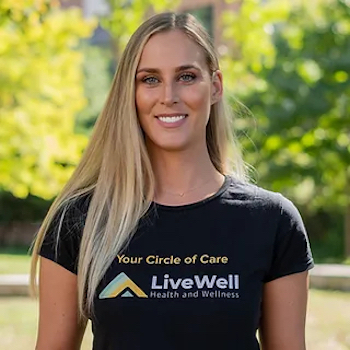 Elena Boll,
RMT—Registered Massage Therapist
Elena moved to Toronto from Germany in 2006, and has now practiced massage therapy for four years. Her initial position was with L'Arche, an organization that provides homes for people with physical and mental disabilities. While there, Elena was inspired by a massage therapist who helped the residents relax and improve, and began her own massage training shortly after.
Preparing for the Future
Elena graduated from the Sutherland-Chan School and Teaching Clinic for Massage Therapy in 2010. She then attended the College of Massage Therapy of Ontario (CMTO). Elena is also a member of the Registered Massage Therapists' Association of Ontario (RMTAO).
She views massage therapy as an important part of overall wellness, and an integral part of preventative healthcare, along with fitness and nutrition. Elena specializes in Swedish/deep tissue massage, prenatal massage, and aromatherapy.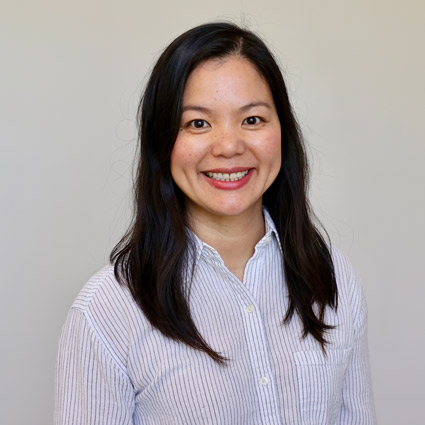 Viet-Ha Dam,
RMT—Registered Massage Therapist
Viet-Ha Dam has been a Registered Massage Therapist since 2002. She attended Kikkawa College for Massage Therapy, finishing in 2002. She also attended the College of Massage Therapy of Ontario (CMTO). In her many years of practice, Viet-Ha has always worked in clinical settings.
Viet-ha has treated a wide range of conditions, including post-surgery recovery, chronic ailments, acute pain, TMJ, and scar tissue. Her preferred techniques are Swedish/deep tissue massage, prenatal massage, and aromatherapy.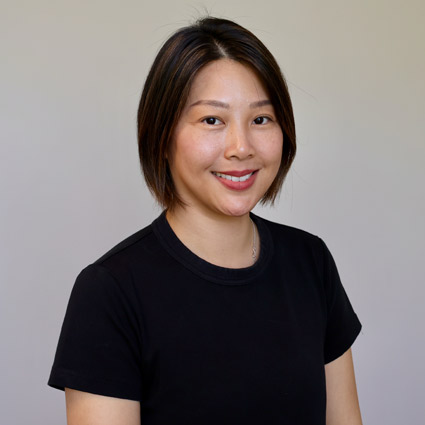 Natsha Krisanachinda,
RMT—Registered Massage Therapist
Natsha Krisanachinda is a Registered Massage Therapist and graduated from the Sutherland-Chan School in 2011. She has also trained in several specialized massage clinics, including pre- and post-thoracic surgery at Toronto General Hospital, and sports, pregnancy, seniors, and multiple sclerosis clinics.
Prior to studying at Sutherland-Chan, Natsha worked as a holistic practitioner offering Thai
massage. She holds a Thai massage therapy certification from the Union of Thai Traditional Medicine Society. She is trained in numerous modalities, including general Swedish technique, deep tissue, joint mobilization, prenatal, and trigger-point therapy.
Helping You Heal
Natsha is committed to providing excellent care, and believes that educating her clients is an essential part of their overall wellness. She combines her extensive knowledge of anatomy and physiology with elements of relaxation and various techniques, including Thai massage (stretching, acupressure) and Swedish massage, to provide effective treatment that helps clients achieve their health goals.
Skilled Care To Meet Your Needs
Our team of qualified professionals is committed to providing you with exceptional care to help you achieve your health goals. Reach out to our practice to learn more or schedule an appointment to get started. Call us today!
CONTACT US »
---
Meet the Team at LiveWell Health and Wellness | (416) 700-3054