Registered Massage Therapy in Toronto
Whether you're seeking to alleviate pain, break down scar tissue, or simply de-stress, consider massage therapy at
LiveWell Health and Wellness
. Our highly skilled and experienced registered
massage therapists
provide an array of techniques and can customize each massage to meet your individual needs and goals.
Techniques Used
Our massage therapists are skilled in various massage methods, including:
Aromatherapy
Deep Tissue/Swedish
Joint Mobilization
Post-surgical
Prenatal
Pre/Post Sports
Scar Tissue Work
Trigger Point Therapy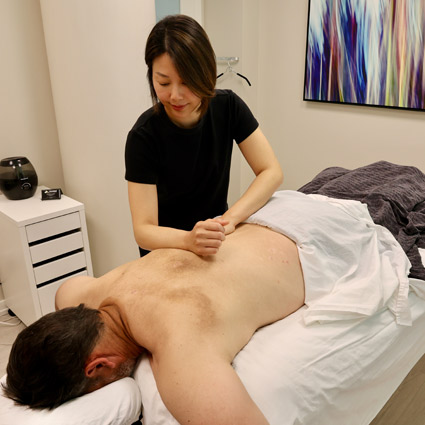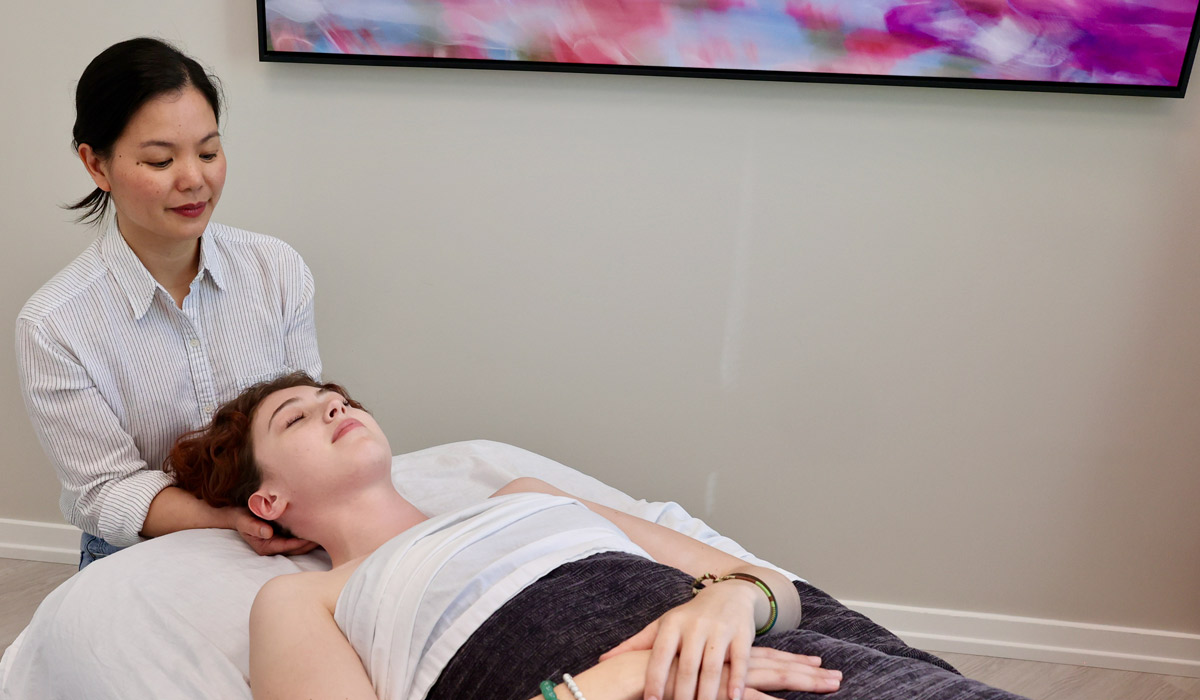 Addressing Stress & Easing Pain
Two primary reasons clients visit us are stress reduction and pain relief. Many office workers experience discomfort from sitting all day and not moving enough. Stress is another common issue that brings people to our practice. Our therapists target areas where repetitive strain and tension accumulate, such as the upper body, neck, shoulders, and arms.
Scar tissue can form in two ways: from actual scars (a wound or cut resulting from surgery) or due to repetitive injury movements. Our therapists work to release scar tissue by focusing on the affected area and breaking it down to provide relief.
While many people view massage as a decadent spa treatment, there are many benefits to this form of bodywork. Massage helps you move better, and you're less likely to have recurring injuries.
You're also more aware of your body, so if something's not quite right, you can identify it easier, because you're more in touch with how your body is functioning. People often experience fewer headaches and migraines, and a greater feeling of relaxation and happiness.
What to Expect
During your initial consultation, we'll discuss your lifestyle, exercise habits, diet, self-care routines, and potential external stress factors. This well-rounded assessment helps us understand your unique situation and develop a tailored treatment plan.
FAQ
How is massage at your practice different from others?
LiveWell Health and Wellness offers holistic care, and our therapists work together as a supportive team. We often co-treat clients and refer them to other specialists when needed. Our strong relationships with clients are built on both professional expertise and personal connections.
Will I feel like I'm in a spa?
Our practice strikes a balance between a relaxing atmosphere and a clinical setting. Clients enjoy the soothing environment while still receiving targeted, issue-focused treatments.
If I want a deeper type of massage, can I request a RMT who provides that?
Yes, our therapists are skilled in various techniques, including deep, targeted work. You can request a therapist who specializes in the type of massage you prefer.
Can I request a particular therapist?
Absolutely! Many clients have favorite therapists they return to for consistent, high-quality treatment. You can review our RMTs' bios and select the therapist who you feel can best address your complaint or issue.
Do you see all types of clients?
Yes, we welcome clients from all walks of life, including athletes, office workers, people with poor posture, and those recovering from surgery. Massage therapy is beneficial for people of all ages.
Book a Session Today
Take the first step toward feeling your best. Contact LiveWell Health and Wellness today to schedule your session and begin your journey to wellness and relief.
You can also learn more about our RMTs and schedule an appointment online through our Meet the Team page.
CONTACT US »
---
Registered Massage Therapy Toronto, Yorkville, Bay and Bloor ON | (416) 700-3054