Osteopathy in Toronto
Your Journey to Living Well Begins Here
At LiveWell Health and Wellness, we believe self-care is not selfish. Whether you've been putting up with chronic pain for months or longer, or have acute pain from a recent fall, we are here to get you relief. We strive to support our clients in their journey to live pain-free lives by removing functional blockers and working with our extensive network of functional medicine doctors and functional neurologists.
We want our clients to feel at home during their time with us. We welcome you to join our circle of care, and let us support you on your journey to a pain-free life.
Call (416) 700-3054 now to schedule your appointment or request an appointment online.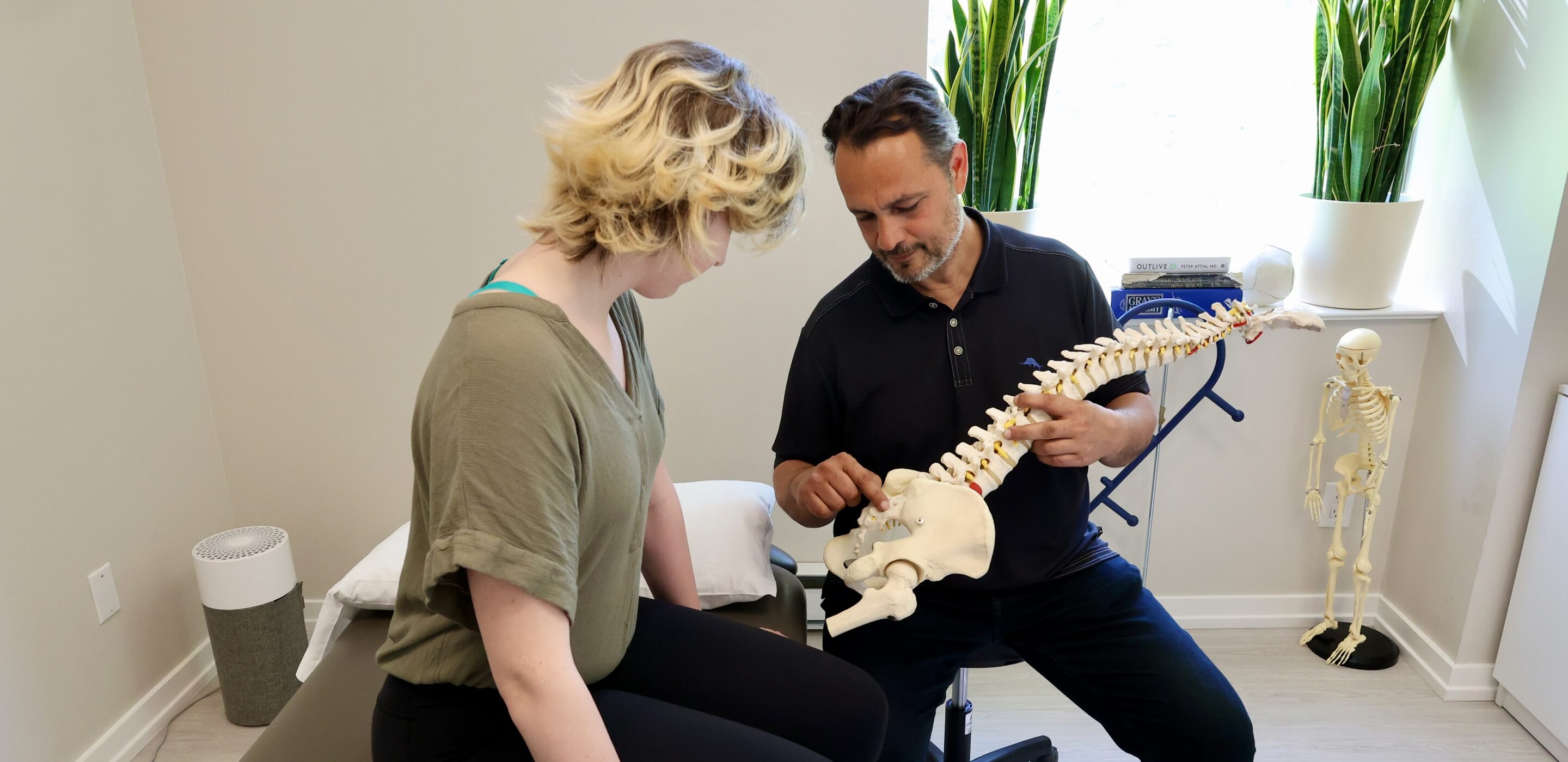 How We Help
We provide a wide range of care to help with conditions such as:
Back & neck pain
Concussions
Headaches
Extremity pain
Weight Loss
Women's issues
Erectile dysfunction
Digestive issues
Stress/anxiety
And more
We partner with you to get the best possible results, achieve optimal health, and help keep you there!
Call (416) 700-3054 today to get started!
Holistic Approach To Healthcare
Osteopathy aids healing via hands-on methods that enhance circulation, nerve function, and alignment, for benefits like pain reduction, mobility increase, posture improvement, and overall well-being. Osteopathy is particularly effective in addressing musculoskeletal issues, but its holistic approach can also support other aspects of health, making it a valuable option for those seeking natural and comprehensive healthcare solutions.
Beneficiaries
Musculoskeletal problems: particularly effective for those suffering from both acute and chronic back pain, neck pain, joint pain, and other musculoskeletal problems.
Athletes: enhance performance, prevent injuries, aid recovery.
Chronic pain sufferers: e.g. fibromyalgia, arthritis, etc.
Pregnant women: ease discomfort, align, prep for childbirth.
Babies, kids: ease colic, reflux, ear infections, movement, aid development.
Seniors: maintain/boost mobility, manage aging, enhance quality of life.
Preventive care seekers: maintain health, prevention, promote well-being.
Natural, non-invasive health seekers: drug-free, surgery-free options.
Request an appointment for your Free Consultation + 15% off your first treatment.
* T&Cs: Treatment must be booked with Alicia for discount..